EDUCATION
Increasing the tree canopy in New Mexico involves two crucial parts: planting trees and educating people to care for trees. Tree New Mexico's diverse educational programs range from basic tree planting and tree care to a 12-week Tree Steward session with ongoing continuing education classes. Along that spectrum are Tree Awareness classes that are four classes, pruning classes in specific neighborhoods, and specialized classes like Fire Awareness and a Bosque Ecosystem series of three classes.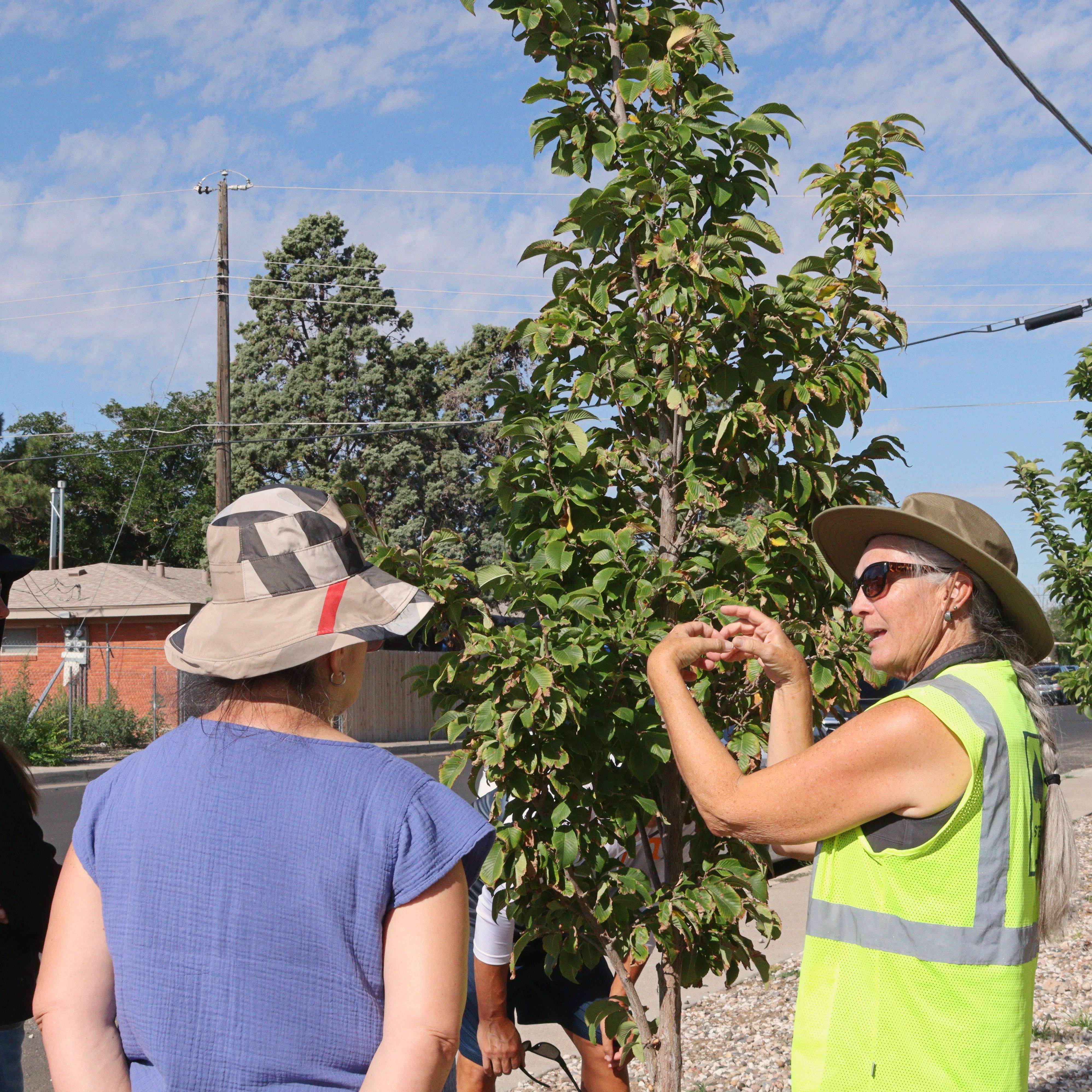 Training Opportunities
Throughout the year, Tree New Mexico holds training workshops for specific groups and the general public. Topics Include: tree and site selection, tree planting and care, proper tree pruning, trees and beneficial insects, and identifying and addressing tree problems. We also provide education on the utilization of trees for specific purposes such as live windbreaks, riparian restoration, soil building and carbon sequestration. TNM staff, along with experts from State Forestry, City Forestry, Cooperative Extension Service, and local ISA Certified Arborists lead these training opportunities. As a partner in the CABQ Tree Stewards Training Program, we use portions of the program's current Training Manual as a basis for instruction.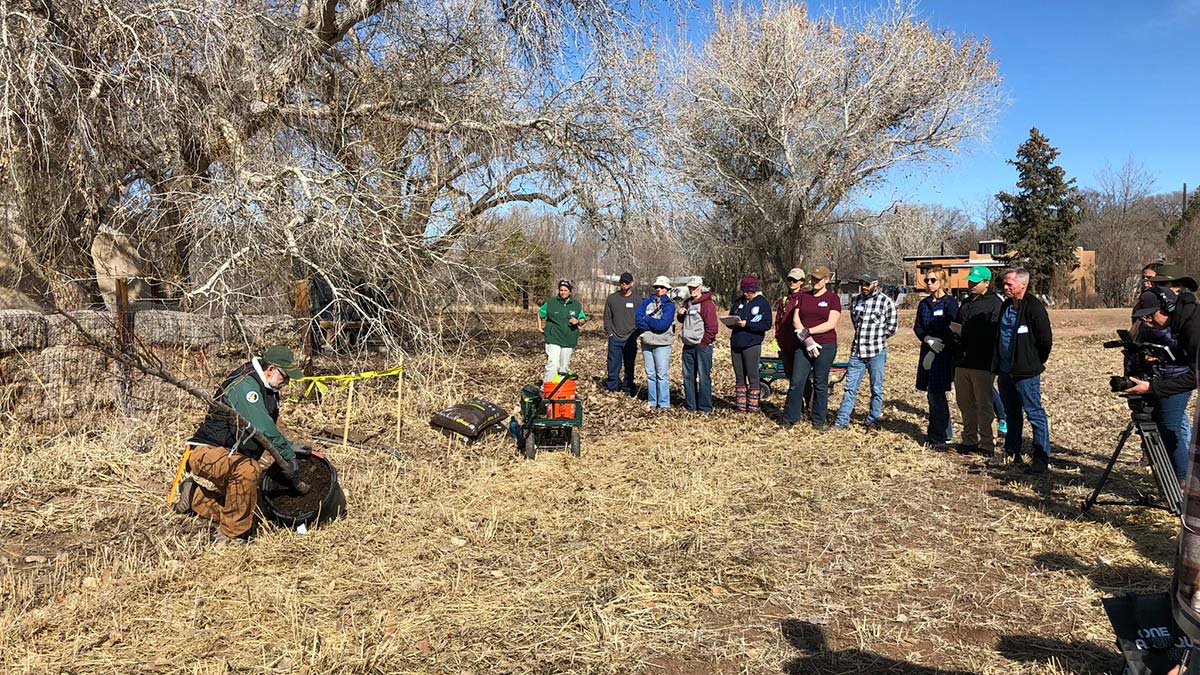 Volunteer Participation and Learning
Experiential learning opportunities are available at the Woodward House Outdoor Classroom and Tree Nursery. Volunteers are often needed to assist with various facets of the management of this facility. In exchange for donating their time, Woodward House volunteers learn about tree seed germination, tree planting and nursery maintenance, tree education and tree benefits. Teaming with TNM staff, there are even opportunities to learn how to create and facilitate a learning experience for others.
Woodward House Outdoor Classroom and Tree Nursery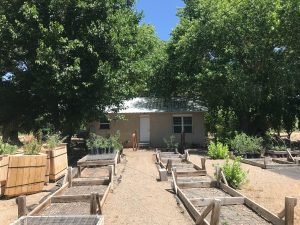 The Woodward House Outdoor Classroom and Tree Nursery is collaboratively managed by Tree New Mexico and the City of Albuquerque's Open Space Division. Nestled among the Rio Grande bosque (river forest) it provides an ideal environment for hands-on training and education about anything and everything tree related. Initial funding for the site came through a bond election in 2011. The small adobe house has been renovated and is surrounded by mature river cottonwoods, Siberian elms and farmland.
Surrounded by 2500 acres and sitting just north of the State Wildlife Center, the location of this facility is an integral part of the largest Cottonwood-Willow gallery in North America. Traditionally this area would flood each year providing ample moisture for the flora and fauna. But conventional farming along its corridor, extensive engineering projects and flood control measures, and spot fires, along with the impact of other human uses have changed the natural flow of the river impacting life above and below the ground.
Educating the public on trees is the focus of the Woodward House Outdoor Classroom. What do trees need to be healthy and why is their health and well-being of importance to us all. The small on-site tree nursery provides a space for students of all ages to roll up their sleeves and get their hands dirty as they learn to nurture trees and grow to love them.
ABC Tree Stewards Program
A collaborative training program, this training is designed for people who love trees, love their community and want to support the healthy growth of both. Its hands-on and classroom training sessions cover
Tree identification
Tree anatomy
Pruning
Propagation
Irrigation, and more
After completing the training, the Tree Stewards volunteer will have opportunities to work with Albuquerque Parks and Recreation, Albuquerque Open Space, The Nature Conservancy, Bernalillo County Open Space, Tree New Mexico and other program partners. Work options include planting, pruning and auditing trees. And for those who enjoy sharing what they know, there are also opportunities to teach and mentor others about trees, their benefits and how to care for them.