PARTNER PLANTINGS
Tree New Mexico looks forward to engaging as many sectors of our New Mexico community as possible!
We can help your company, civic organization, or group with tree plantings or giveaways of 50 trees or more.
Plantings: 
We can create recommendations based on your specific requirement and help you to organize your event.
Tree Giveaways:
We can organize your tree giveaway event using our best-known methods from dozens of tree giveaway events to date.
We can help provide planting training as part of your event, or we can connect your organization with local trainers.
Please look at this form to see the necessary details, and contact us to explore the possibilities! Call our office at (505) 265-4554, and ask to speak to Betta Eisenberg, TNM Special Projects Program Director. Betta can also be contacted at betta@treenm.org.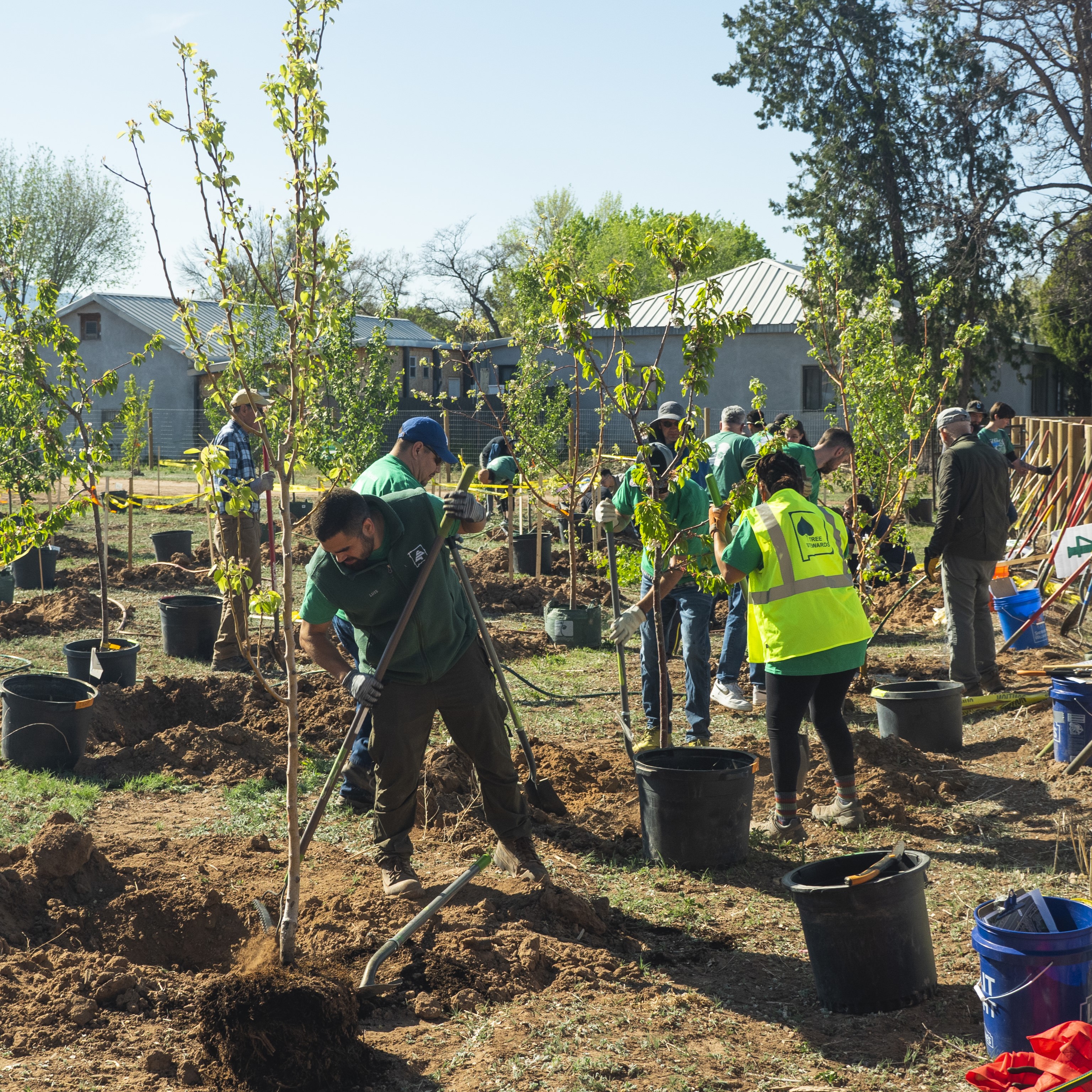 Jubilee Community – Los Lunas Tree Planting Project! 
Facebook donated $75,000 for Tree New Mexico, NM Urban & Community Forestry Division, Southwest Tree Specialists, and many trained volunteers to plant 100 native trees and 115 understory shrubs in front of the Jubilee Community along Hwy. 6 in Los Lunas. Thank you Tree New Mexico's Board Members Michael Payton and Jim Maddox for their support efforts with this project, our trained planting Team Leaders, and planting volunteers from the Los Lunas community, including Jubilee residents, Los Lunas High School students and teachers, and Valencia County Extension Master Gardeners.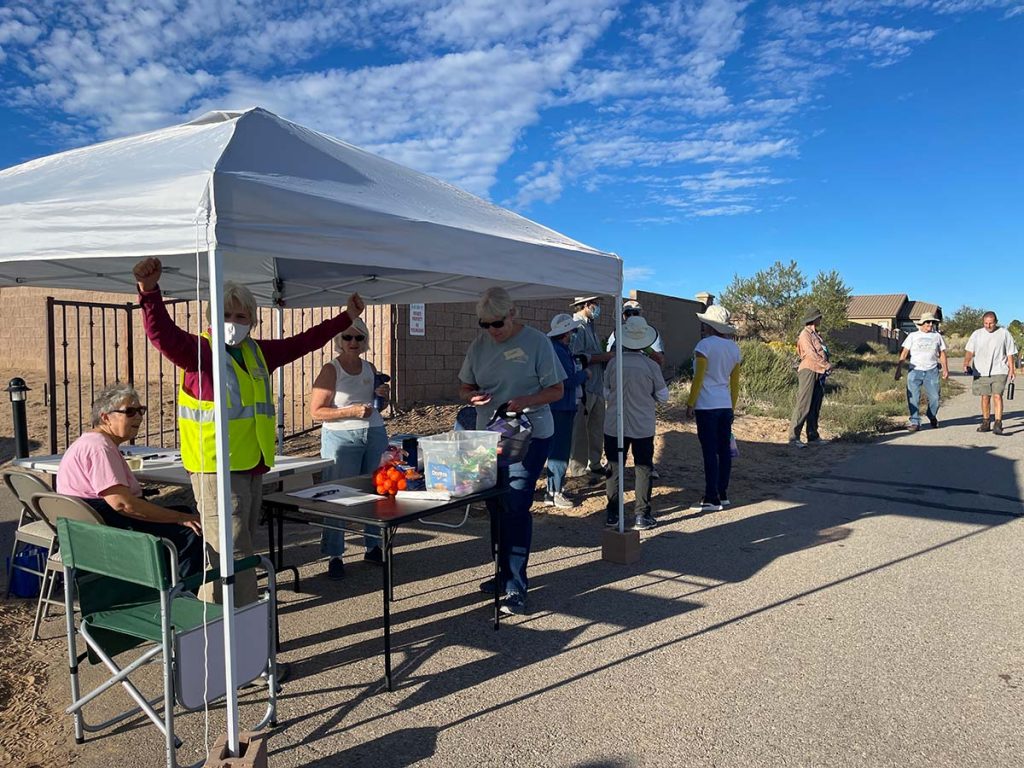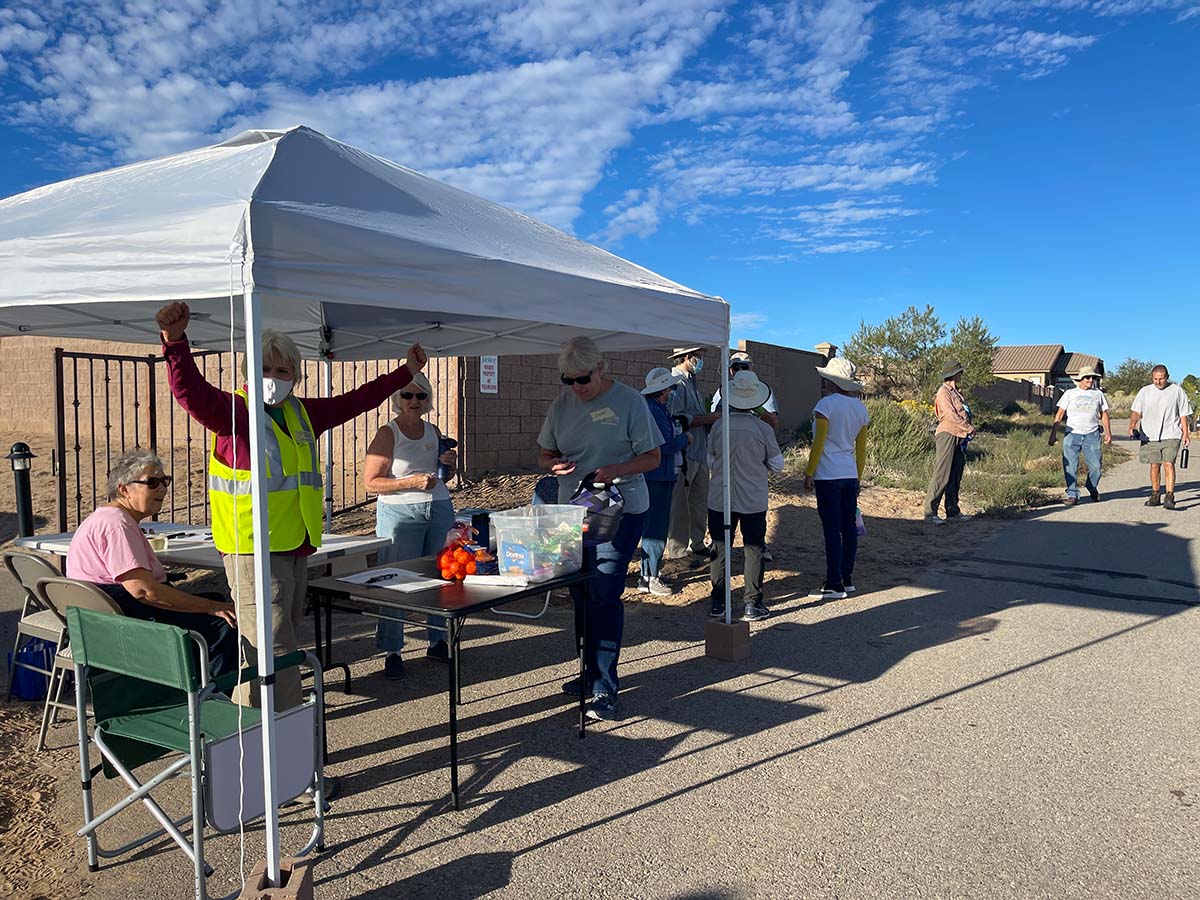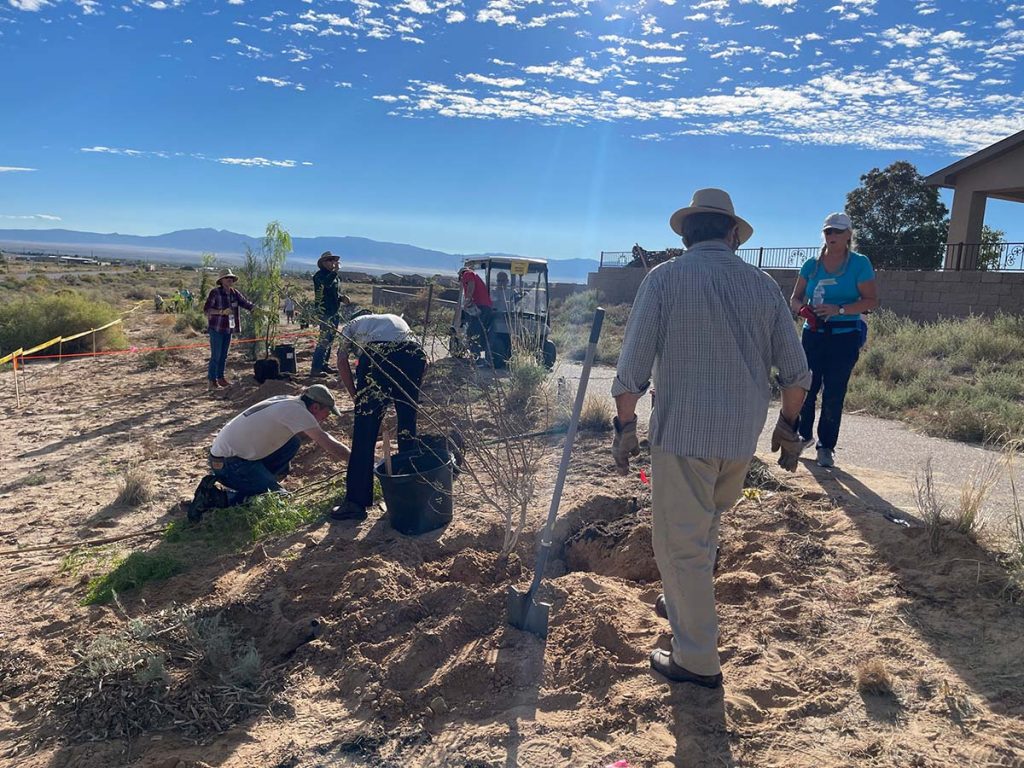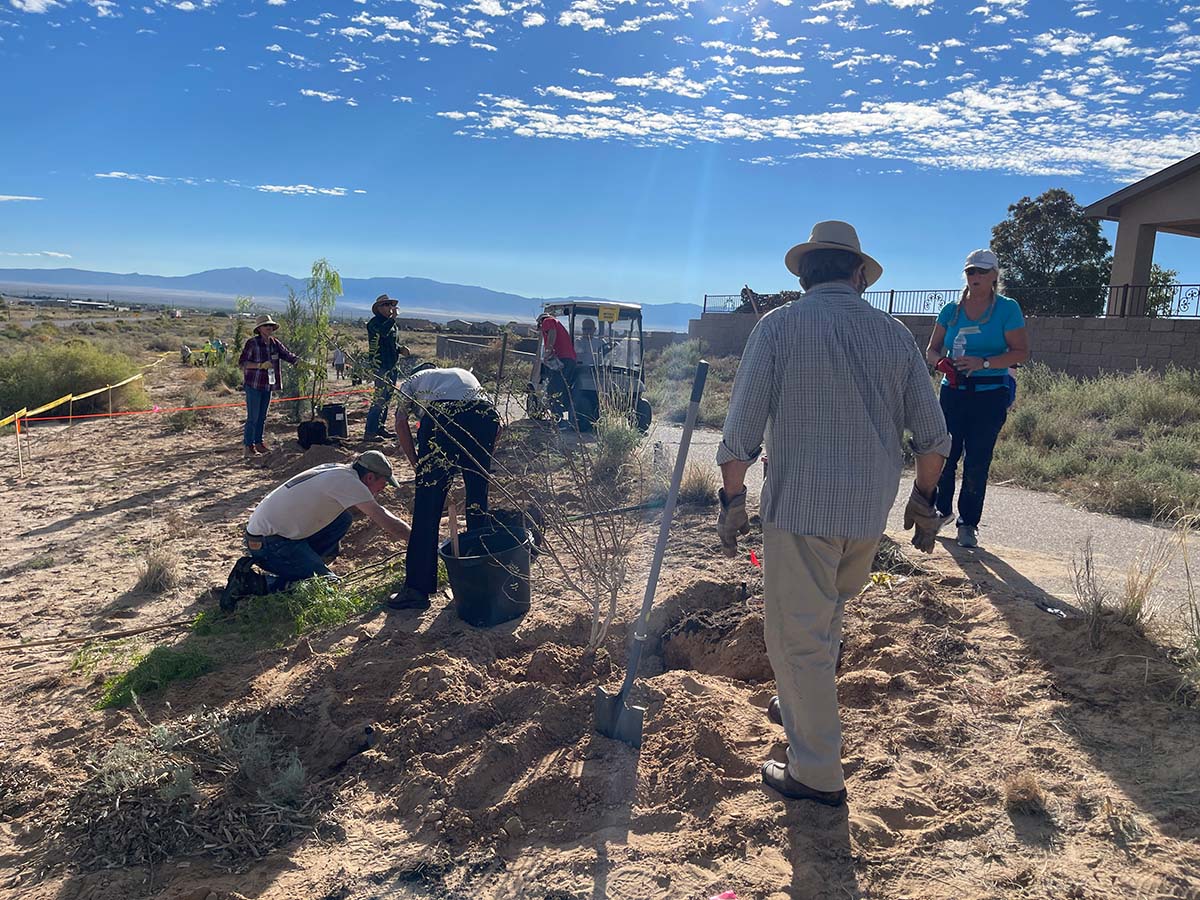 Rotary Del Sol – La Mesa Neighborhood Tree Planting Project! 
Rotary Del Sol partnered with Tree New Mexico to plant in the La Mesa Neighborhood in September, 2020.