ABC TREE STEWARDS PROGRAM
A collaborative training program, this training is designed for people who love trees, love their community and want to support the healthy growth of both. Its hands-on and classroom training sessions cover:
Tree identification

Tree anatomy

Pruning

Propagation

Irrigation, and more
The program runs 12-weeks and includes weekly materials for review, a combination of in-person and on-line instruction using Zoom, recorded videos of past classes for review/makeup, in-person training scheduled at alternative times throughout the week/weekend and self-directed activities. The program begins with an introductory gathering of all participants at the Woodward House Tree Nursery and ends with a graduation ceremony. Completion of each section of the training is dependent on successfully completing an on-line quiz covering the week's material. If you have questions regarding this program or need more information, please contact Kelly White at kelly@treenm.org.
After completing the training, the Tree Stewards volunteer will have opportunities to work with Albuquerque Parks and Recreation, Albuquerque Open Space, The Nature Conservancy, Bernalillo County Open Space, Tree New Mexico and other program partners. Work options include planting, pruning and auditing trees. And for those who enjoy sharing what they know, there are also opportunities to teach and mentor others about trees, their benefits and how to care for them.
FEE $125 – Scholarships Available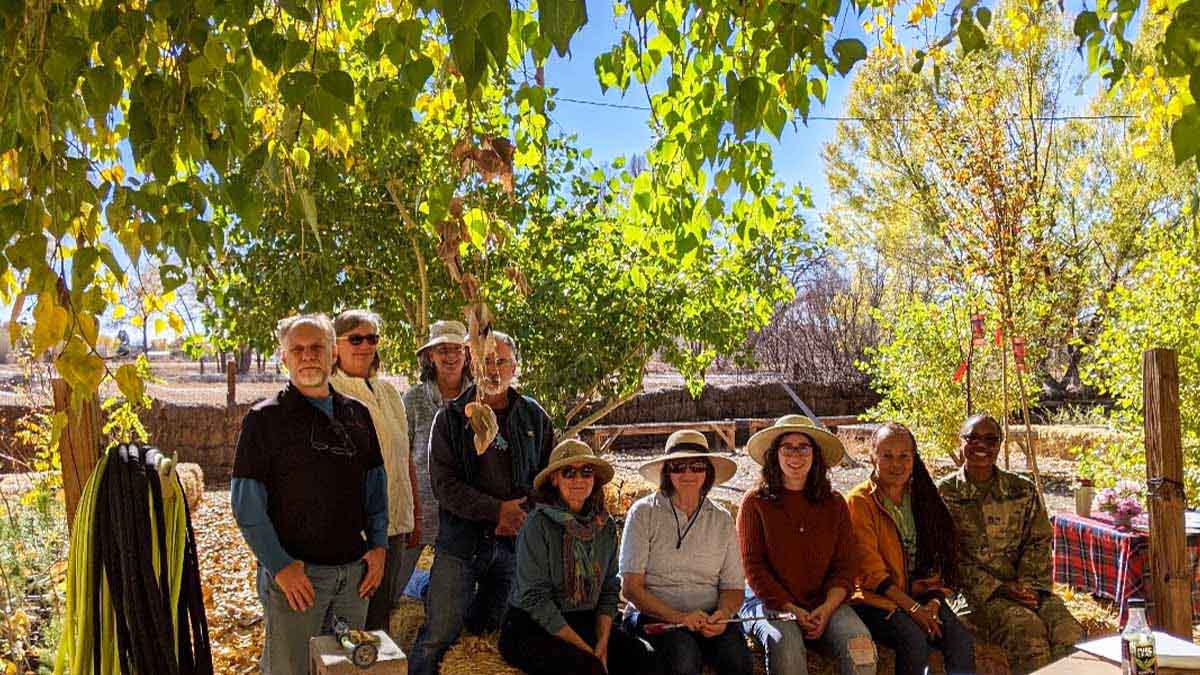 The 2021 ABC Tree Steward graduates include Bette Allen, Ann Beyke, Claire Boudreaux, Greg Crabtree, Kevin Gourley, Jeanne Green, Kate Hollander, Elli Levy, and Sonja Pulvino.