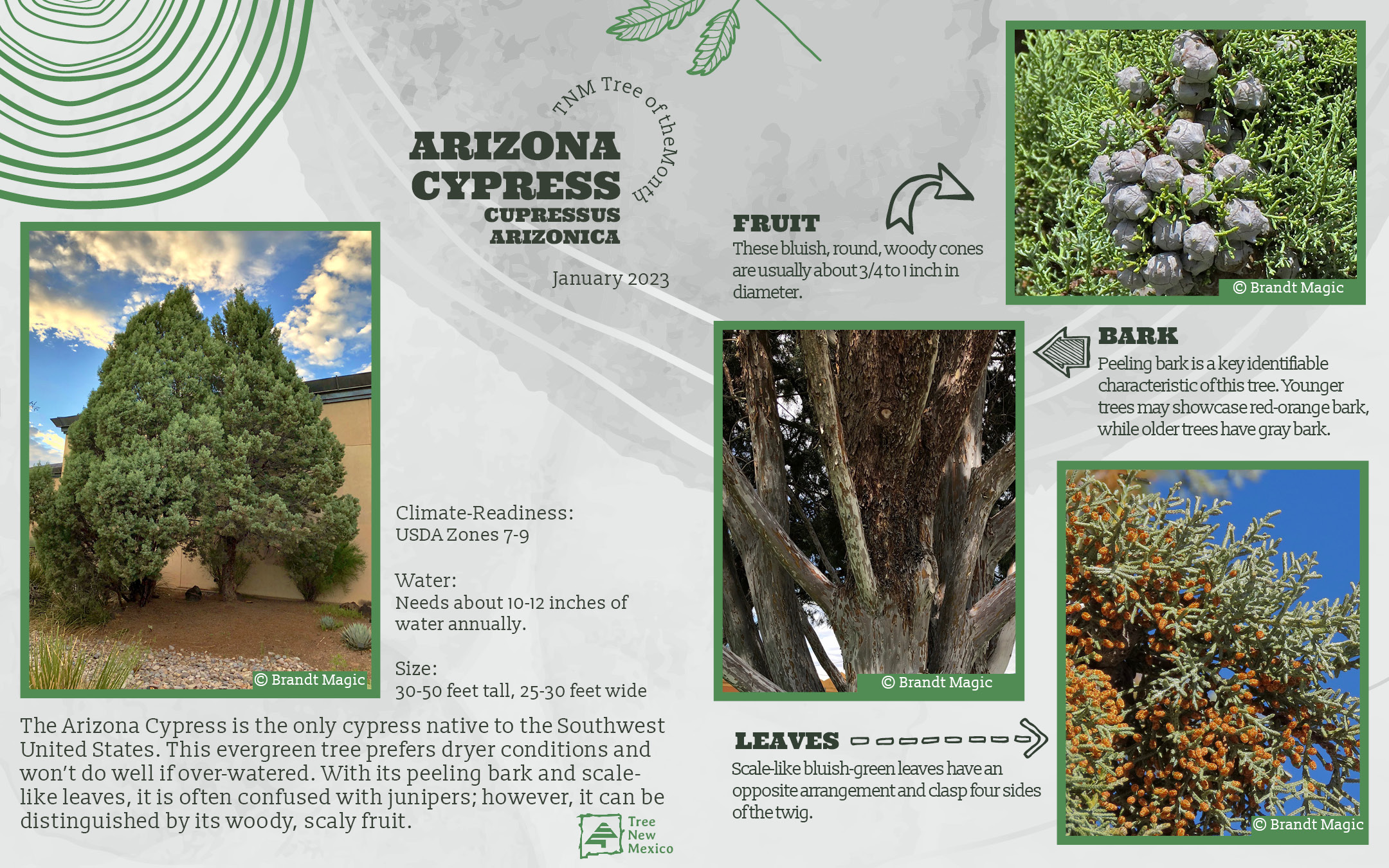 Arizona Cypress – January Tree of the Month
January 9, 2023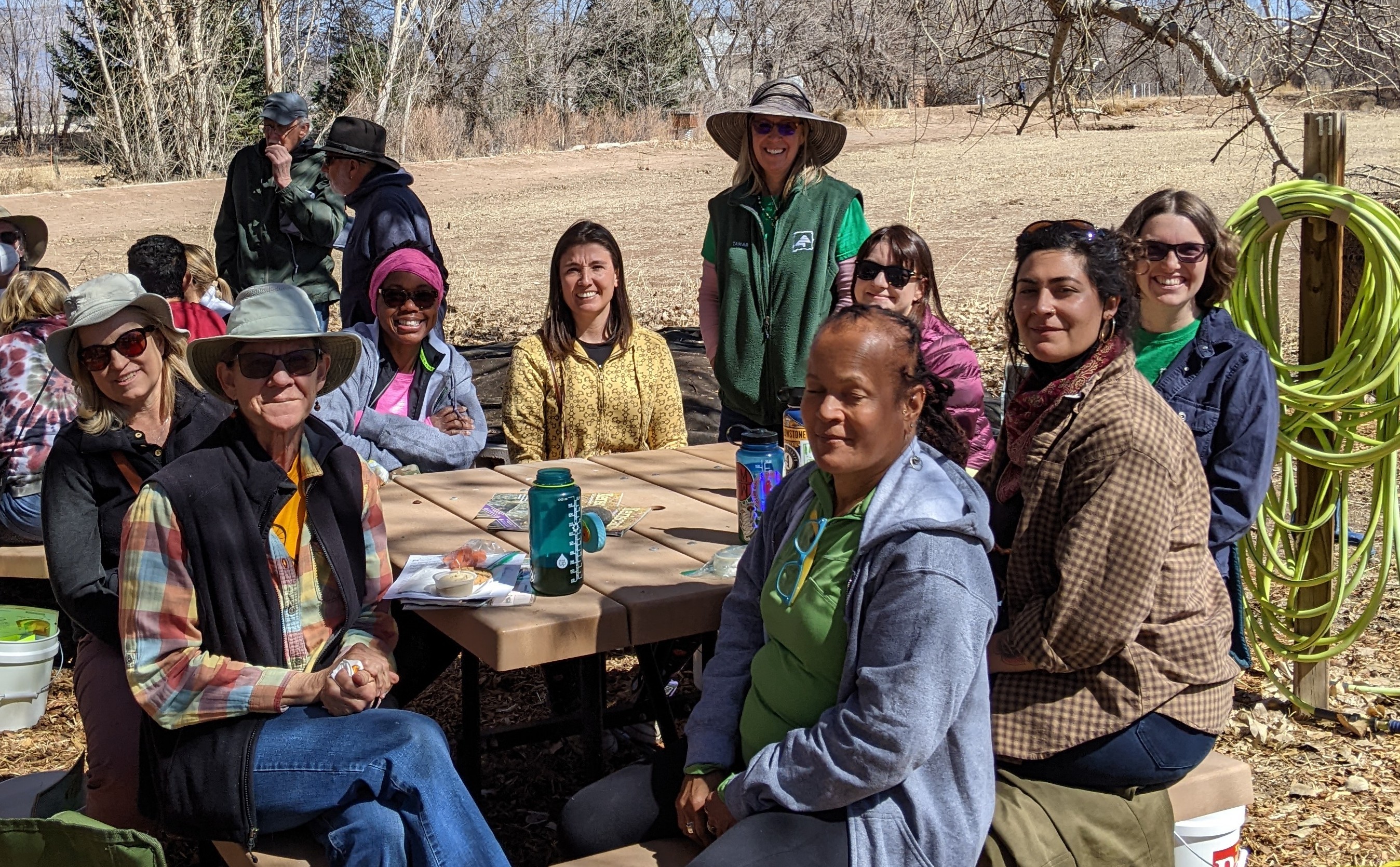 ABC Tree Stewards Gear Up for 2023
February 17, 2023
A memorial tree planting is planned for April 1, 2023, at 1pm at the Woodward House. Woodward House is west on Arbor Road off Rio Grande Blvd, NW.
Please RSVP to Betta at betta@treenm.org.
Dress is casual for walking near farms. Please wear your green Tree New Mexico t-shirt if you have one. If you want to plant trees, wear closed-toed shoes and bring gloves.
Dear Friends of Tree New Mexico,
We are sad to share the news that the founder of Tree New Mexico, our beloved friend Sue Probart, died on January 9, 2023. She was among family and long-time friends when she passed.
Sue started Tree New Mexico (TNM) in 1990 with a group of high school students and other friends and colleagues who had a great idea. From that time forward she worked tirelessly to enhance and enrich New Mexico and its urban communities with trees and education on how to care for them.
Over the years, Sue guided Tree New Mexico into a nationally recognized and commended environmental tree planting and education organization. For many years she served on the New Mexico Tree Planting Advisory Committee and the New Mexico Urban Forest Council. During TNM's formative years, Suzanne also helped Navajo agencies and government officials establish Navajo Nation Arbor Day and assisted communities around the state in earning their Tree City USA designations. In 2005, TNM provided the National Christmas Tree for the White House, an Englemann spruce. It traveled all the way from NM to Washington DC, making stops along the way and honoring TNM.
Honestly, it would be difficult if not impossible to share all the wonderful things Sue did for TNM and those she loved. We met sometime around 1995 when we were serving together on the Rio Puerco Committee under the auspices of The Bureau of Land Management. At the time, I was serving as the Executive Director of an organization focused on the restoration of grassland ecosystems. After that, we often found ourselves out working on trees and grass together.
A memorial tree planting is being planned in Sue's honor.
Last night, shortly after we heard news of Sue's passing, we heard about a brilliant green comet that's appearing in the night sky – a once in 50,000 years event – as if to say to all of us who knew her "I'm going to take this journey in real style" – just like she lived her life here on earth with us.
Sincerely,
Shannon Horst
Executive Director
Tree New Mexico