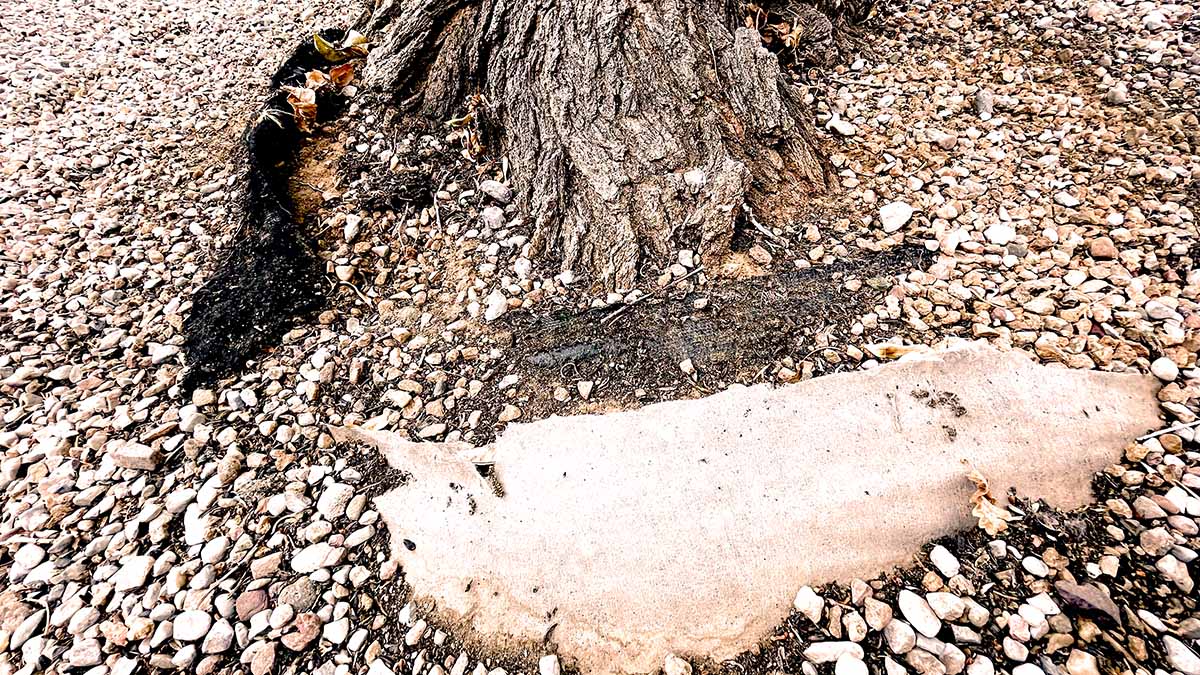 Xeriscaping and Landscaping Plastic
April 27, 2023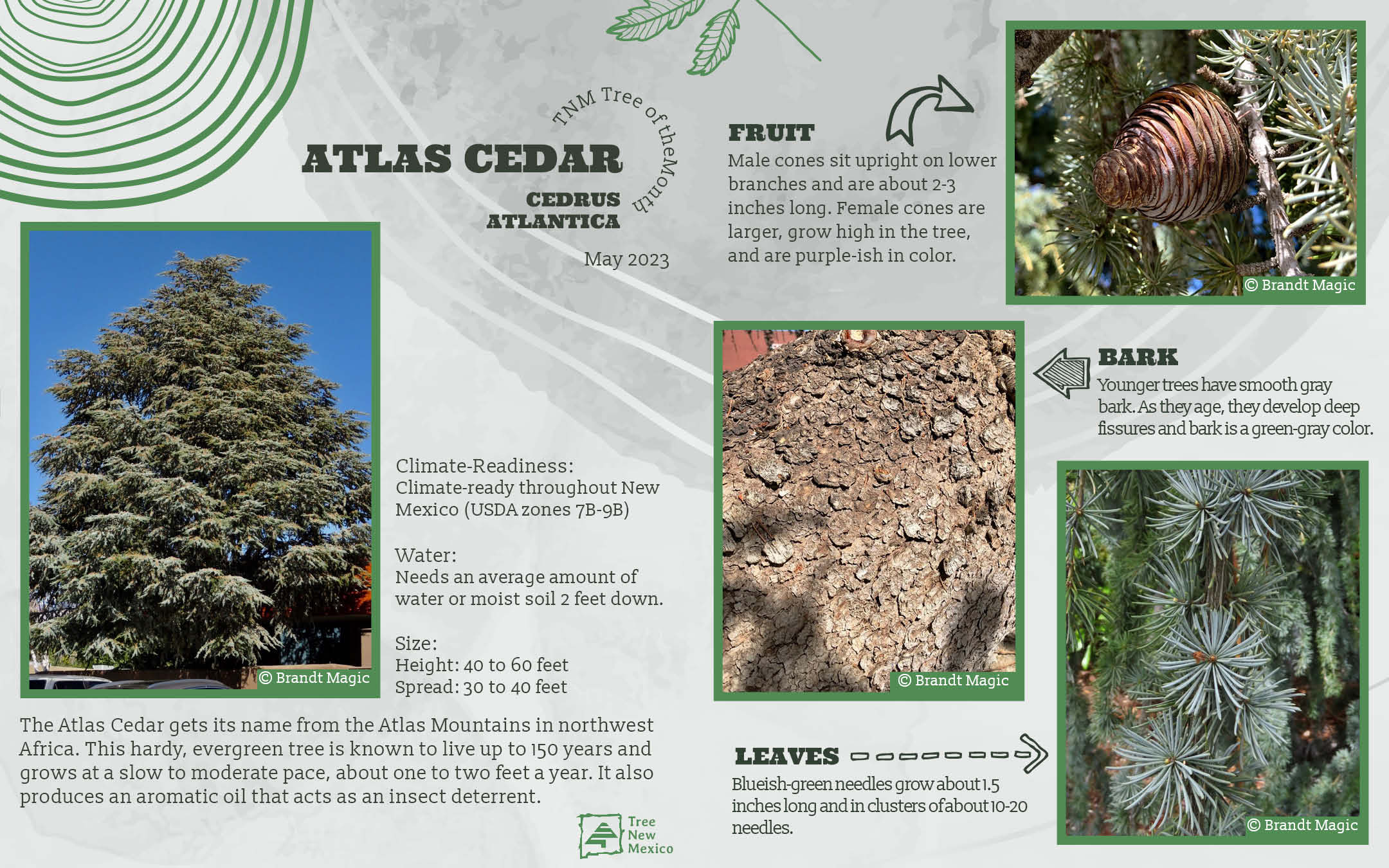 Golden Rain – June 2023 Tree of the Month
June 28, 2023
Scientific name: Cedrus atlantica
Description:  The Atlas Cedar gets its name from the Atlas Mountains in northwest Africa. This hardy, evergreen tree is known to live up to 150 years and grows at a slow to moderate pace, about one to two feet a year. It produces an aromatic oil that acts as an insect deterrent. Weeping Atlas Cedars (pictured above) and Blue Atlas Cedars are common varieties of this tree.
Size: Average mature height of 40 to 60 feet and a spread of 30 to 40 feet. However, in their native habitat, they're known to grow more than 120 feet tall.
Caution: In the urban landscape and when poorly cared for, it can be susceptible to bark beetles and other borers.
Leaf: Blueish-green needles grow about 1 1/2 inches long and in clusters of about 10-20 needles.
Fruit: Produces both male and female barrel-shaped cones. Male cones sit upright on lower branches and are about 2-3 inches long. Female cones are larger, grow high in the tree, and are purple-ish in color. 
Bark: Younger trees have smooth grey bark. As they age, they develop deep fissures and bark is a green-grey color.
Form: Grows in a pyramidal shape. With age, they will widen and flatten out.
Climate-Readiness:  Climate-ready throughout New Mexico; USDA zones 7B through 9B
Soils: Prefers well-drained, moist soils. Will grow in acidic, alkaline, and loamy soils. Will also tolerate drought.
Management/Care:  Prefers at least 4 hours of direct, unfiltered sunlight and needs an average amount of water. Also prefers to be protected from the wind. Difficult to transplant.