ABQ NEIGHBORWOODS
ABQ NeighborWoods is a collaboration between Tree New Mexico, the City of Albuquerque, New Mexico State Forestry, Southwest Tree Specialists, local tree growers, neighborhood leaders, and local landscape architects to enhance our urban forest.
Provides funding, training, and consulting professionals for neighborhood members in order to plant 200 street trees and perform tree giveaways of 200 small trees!
Albuquerque lost 2.7% of its tree canopy over a 3-year period, one of the highest losses in the country during the study. Many neighborhoods are below the city average.
With 85% of Albuquerque's trees located on private property and on business sites, the connection to homeowners is vital for enhancing and growing our urban forest.
ALBUQUERQUE NEIGHBORWOODS MAPS AND STATISTICS
Our Spring 2021 Schedule includes the following neighborhoods:
• San Jose / South Broadway
• Skies West
• McKinley
Help Needed – Neighborhood Involvement:
Need a group of around 5 lead volunteers to help us drive the project
Need as many volunteers as possible to plant the trees
Need help finding homes for the 100 street trees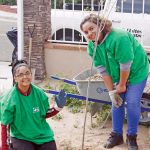 Some Specific Program Information:
Want to create an impact with clusters of trees.  We can plant anywhere within 20 feet back from the street (front and side yards are ok in some cases!)
There are usually 8+ varieties of street trees that will be available
Property owners must sign an Agreement with the City Tree-Bates will be available.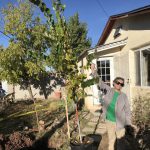 Benefits of Trees:
Cool cities, Save water!  They slow down evaporation and increase atmospheric moisture
Trees have a direct relationship to improving community health
Slow Traffic
Conserve energy (can reduce summer cooling costs by 50%)
Increase home values (up to 15%)
Reduce crime
Please contact your Albuquerque City Councilor and tell them you would like to bring the ABQ NeighborWoods program to your neighborhood!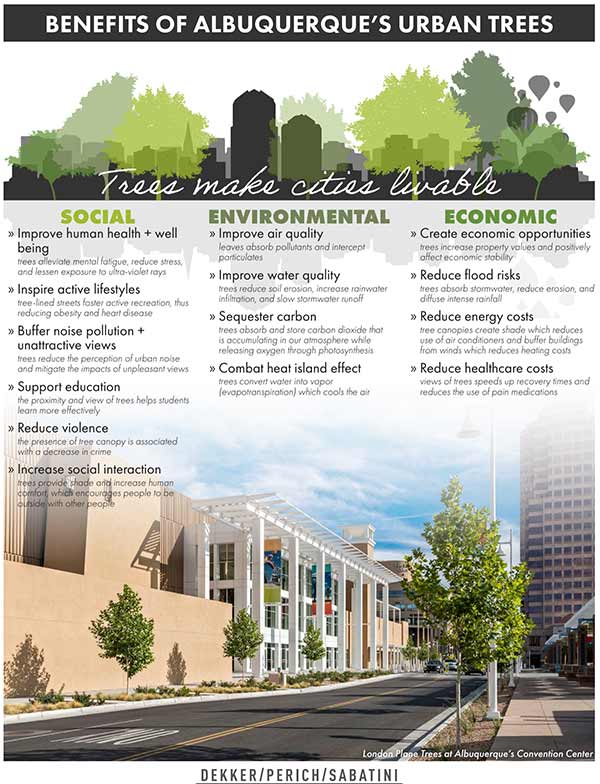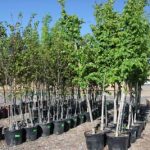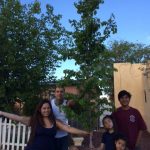 ABQ NEIGHBORWOODS NEIGHBORHOODS
Barelas
Downtown Neighborhood Association
Elder Homestead
John B Robert
Juan Tabo Hills
Los Duranes
Mile Hi
Oso Grande
Pueblo Alto
Route 66 West
San Jose
Sawmill
South Broadway
South San Pedro
Skies West
Taylor Ranch
Trumbull Village
University Heights
Victory Hills
Wellspark
West Mesa