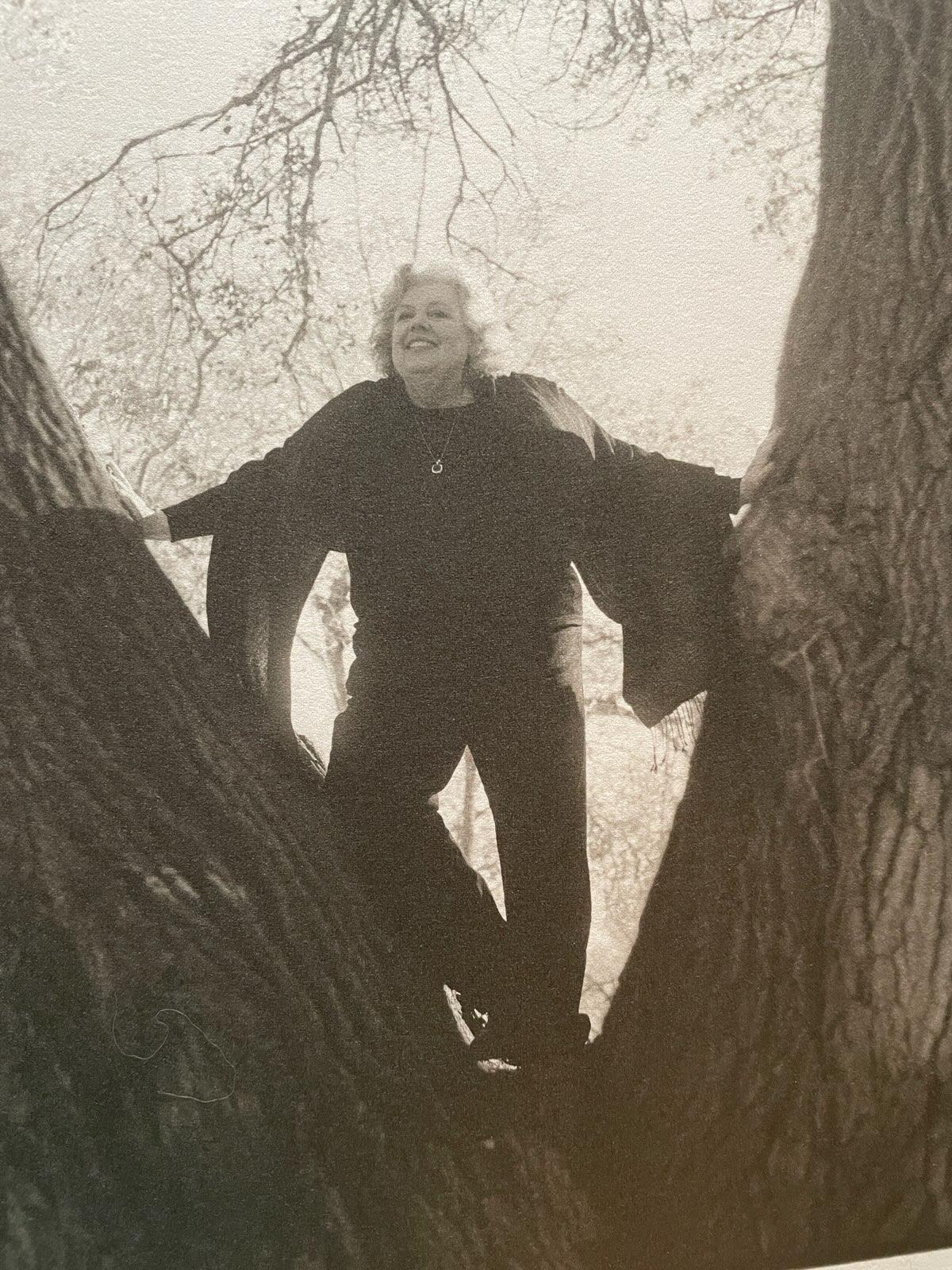 Announcement about Suzanne Probart, Beloved Founder of Tree New Mexico
January 11, 2023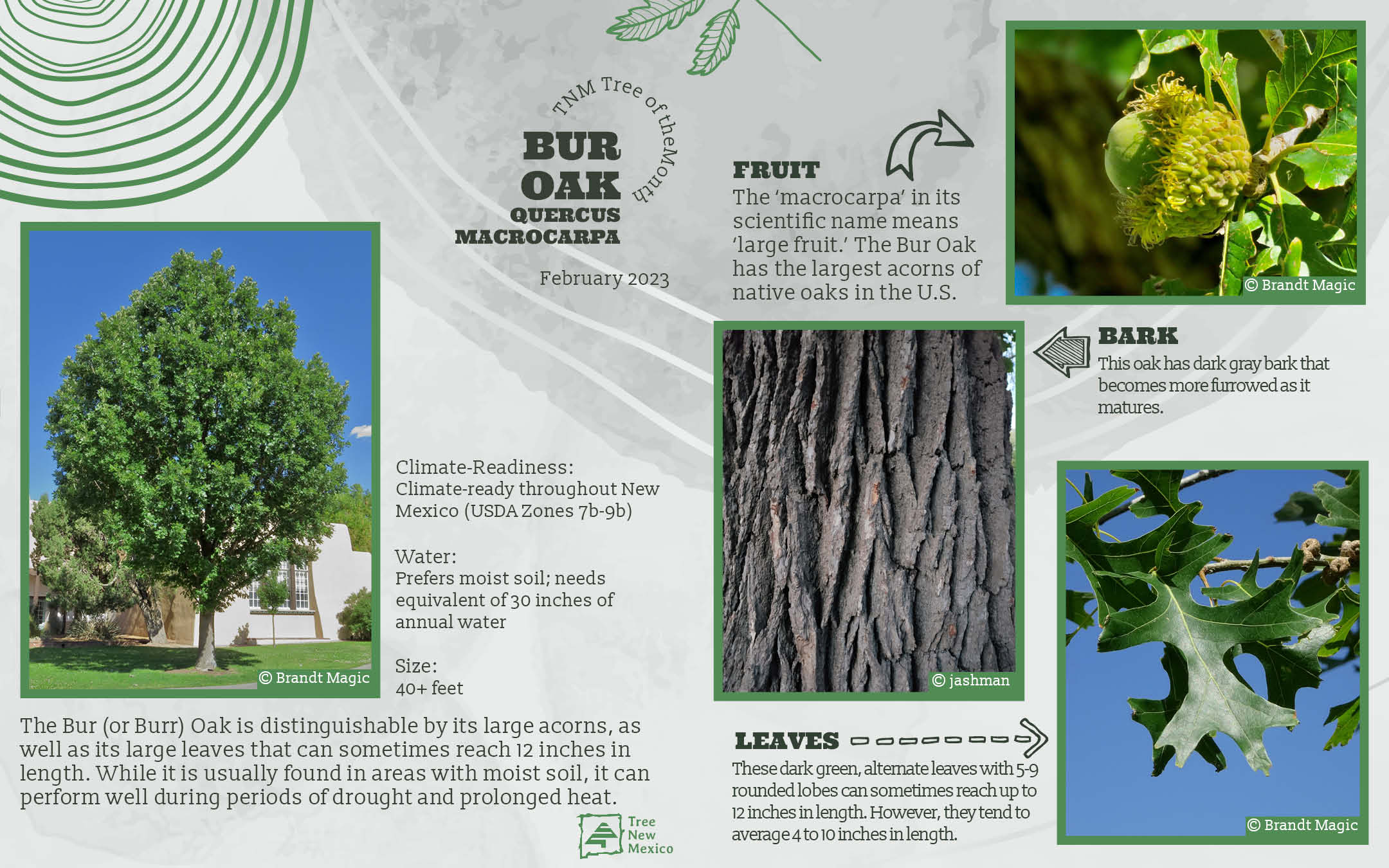 Bur Oak – February 2023 Tree of the Month
February 28, 2023
The ABC Tree Stewards will be busier than ever this year. They will continue to visit with people throughout the city who have questions about their trees. Many of them are working to reorganize the small but lovely Woodward House Tree Nursery in the north bosque. There they also help to maintain and grow out the nursery's trees for NeighborWood's giveaways.
These active stewards participate in Tree New Mexico's ABQ NeighborWoods Program as Planting Team Leaders/educators where they teach residents how to correctly plant a tree and how to effectively water it (low and slow!) for a long and healthy life. Some will be signing people in and helping to organize at planting events and a handful will even be driving to Santa Fe and beyond to assist in other tree plantings around the state. Perhaps one of the most important efforts of this tireless band of volunteers is to re-educate the public on how to know when a tree needs staking and how to stake it properly.
Over the summer months they will be participating in the monitoring and auditing of the many trees planted within the last 3 years through the ABQ NeighborWoods Program. Data collected determines how many trees have survived and the condition of those trees. It also helps to identify what tree adopters need to know about caring for their new trees and focuses on finding ever better ways to communicate that information to homeowners.
And as with all good educators, there will be on-going learning for the ABC Tree Stewards. They will be attending classes in how to identify and address tree pests, fire mitigation, how to prepare for and utilize green stormwater, the correct pruning of a tree for a long and healthy life, how to identify what trees are in a landscape and more.
If you or someone you know has an interest in becoming an ABC Tree Steward, contact Kelly White to get on the list. These people will be first to receive news of the application being released (sometime in May/June). The 2023 ABC Tree Steward Program will begin in August and run through November. See the Tree New Mexico website or contact Kelly for more detailed information about this worthwhile volunteer opportunity.