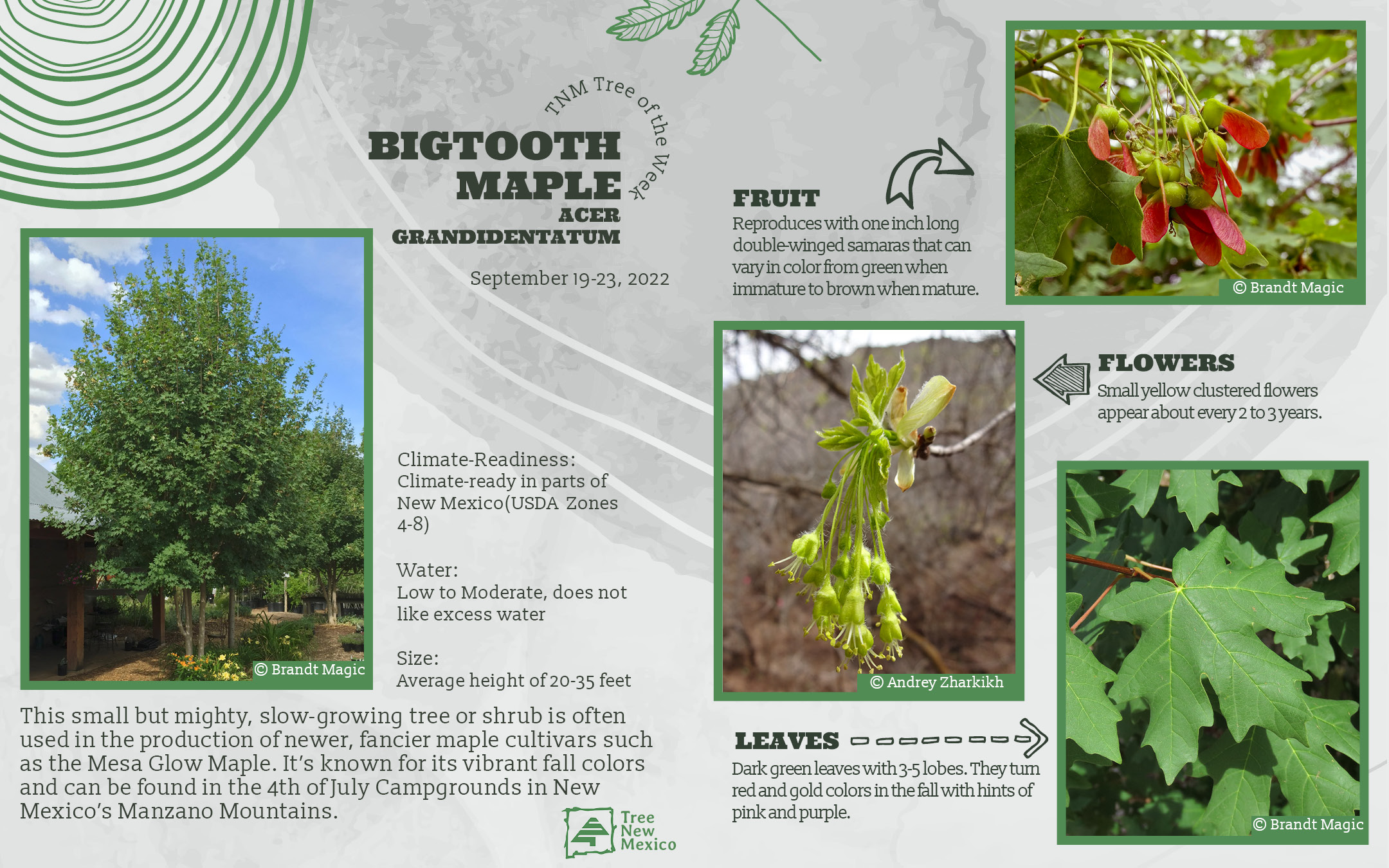 Bigtooth Maple
September 19, 2022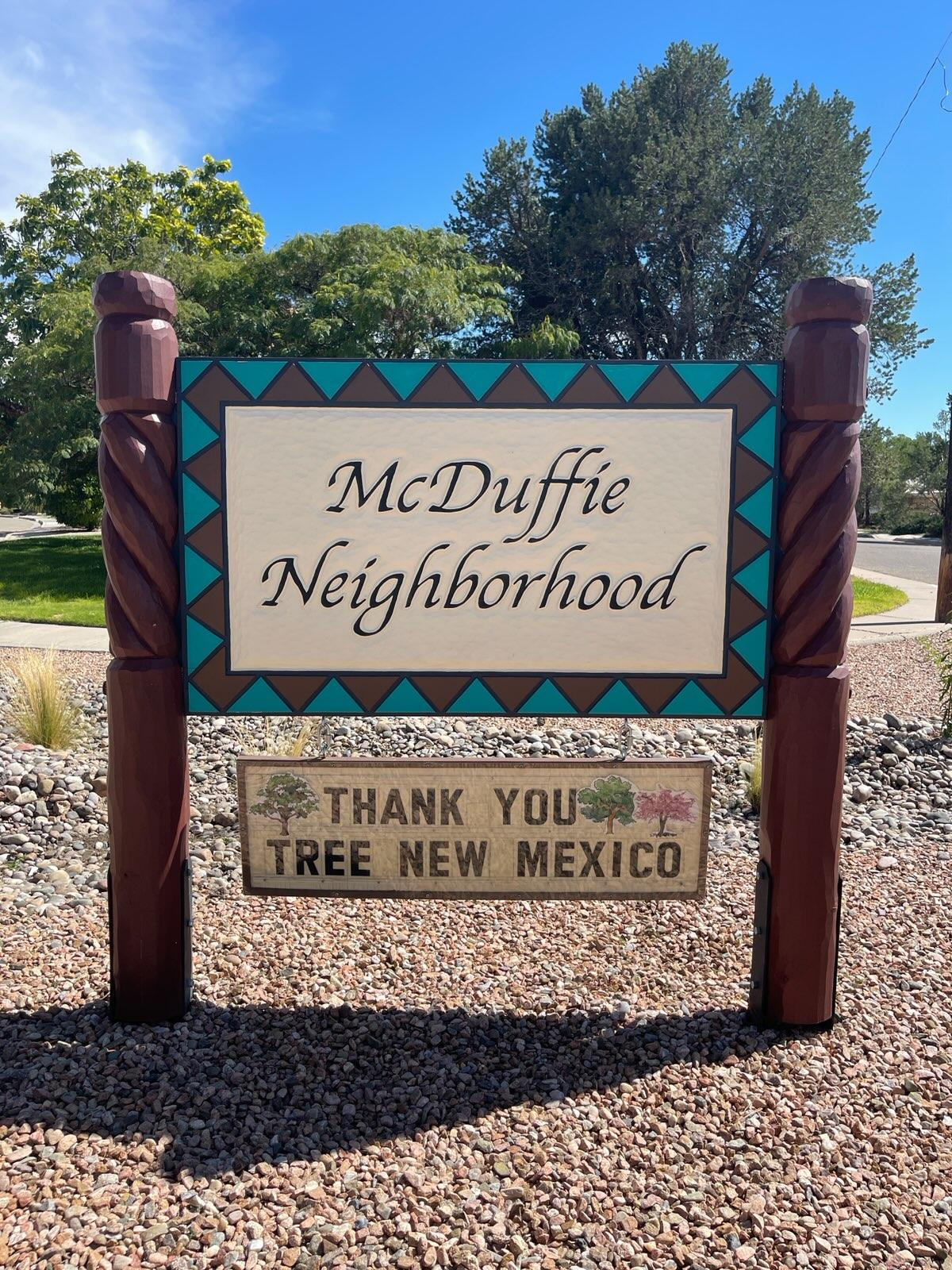 Tree New Mexico Gratitude – Winter 2022 Newsletter
December 15, 2022
Scientific name: Pseudotsuga menziesii
Description: The Douglas fir is the largest native evergreen tree in New Mexico and Arizona. It is the most important timber species in the United States, and is one of the commercial species of New Mexico. The tree is rather a botanical puzzle, for it bears strong resemblance to spruce and fir, as well as to hemlock and yew. Accordingly, it was described as a "false hemlock with a yew-like leaf." Younger specimens are cone-shaped & foliaged to the ground; older trees retain the conical shape but elevated off the ground with increasingly rugged, craggy trunks. It will tolerate both full sun and considerable shade. This is a tree that does best at higher elevations and requires significant area to support it. Grows best when planted with other Douglas fir and trees in the birch family.
Needles: Densely set, soft, flattened, slightly pointed, dark green, 1/2 to 1-1/2 inches long and grow around the twig so as to give it a full-rounded appearance.
Cones: 1-3/4 to 2-3/4 inches long with reddish brown, thin-rounded scales. They have distinctive three-pointed bracts (the "Neptune's trident") that are especially noticeable during the blossom stage. Unlike cones of true firs, these hang down from branch.
Bark: On young trees, smooth & gray with resin blisters. On older trees, rough, very thick, deeply furrowed into broad ridges, sometimes very corky, dark reddish brown or gray.
Height: 70 to 190 feet
Diameter: 2 to 5 feet
Elevation: 5,000′ to 10,000′
Zones: 3 to 8
Water: 14″ precipitation equivalent
Soils: Almost any soil except one that is waterlogged.
Uses: Widely used as an ornamental & Christmas tree, as well as a timber tree. Multi-row windbreaks, in the central rows or between central rows & outside rows.
Wildlife: Douglas-Fir makes a good nesting habitat for songbirds. Foliage is consumed by grouse, elk & deer; birds & mammals eat the seeds.
Management Care: There are no known serious insect or disease problems. Can take wind. Resistant to oak root fungus. To maintain its health and vigor and support a long life, it requires certain mycorrhiza that live within its root system. It shares these same fungi with birch trees.