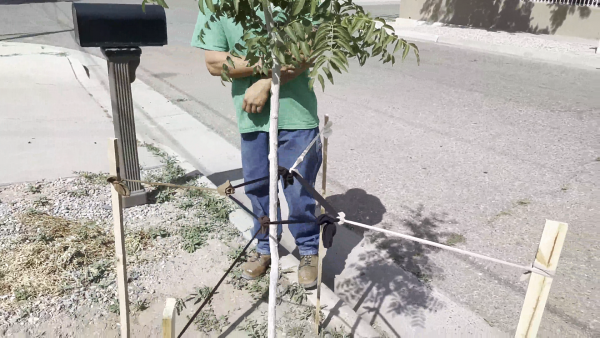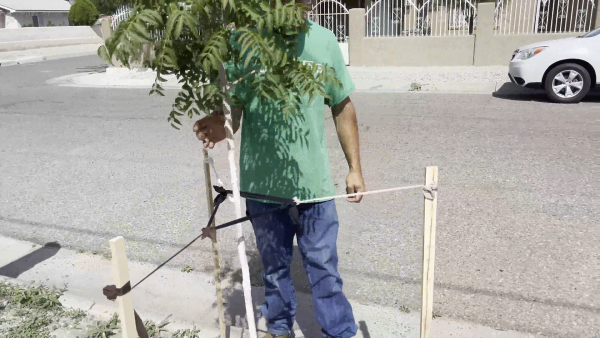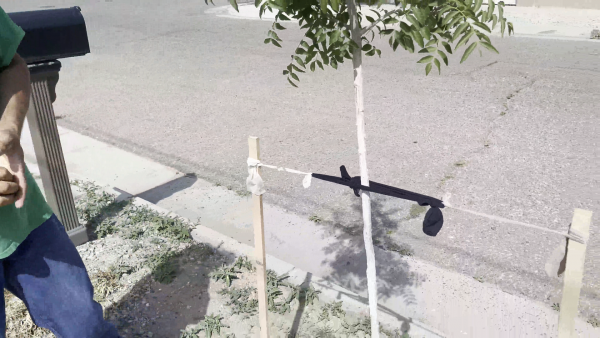 Hello All, Thank you so much for making all those beautiful trees available to our neighborhood. We are thrilled with them and the neighborhood will be looking better and better as the trees mature and flower. I check ours daily just in case there is an early flower. You all are absolutely awesome, thanks for all your efforts and time canvassing our neighborhood with flyers, arranging everything and planting the trees for us. What a wonderful program! We so much appreciate all your efforts.

What a treat. Before I say anything I must say our community is so fortunate to have Tree NM. Frankly, you all are a source of community pride which is oh so needed in today's world.

Dear Tree New Mexico staff and UHA board: Thanks for the beautiful desert willow in front of my home and all the other trees along Columbia Drive and throughout the neighborhood. What a wonderful, inspirational project! Your joint effort is much appreciated.

Thank YOU! I think this goes without saying, but I'm so happy to help establish an urban forest canopy and real community in our city. I wholeheartedly believe we all are, and that's why we do what we do! Our planting team also received many positive words of encouragement and thanks during our planting. People think this is the coolest most wonderful program and I agree

😊

Looking forward to fall plantings and seeing everyone again (probably still from a distance).

Stay well everyone!

I want to thank you both very much for the wonderful tree that was planted in my yard on Saturday morning.  It is a Chinese Pistache and was even larger than I expected.  It is lovely.  I am so very grateful to have been the recipient of this wonderful tree.  Also, the people who installed it were gracious and so very capable.  Thank them for me as well.

This has been such an impactful program for canopy and community alike – so many kudos to you for working through those early plantings and learning and growing and getting better.  I am so impressed with TNM's process now, and how many volunteers you normally get.  Incredible.

Wow, big thanks to everyone involved in our tree planting.  Super  big shout out to Pat Davis for his support!!!
SIGN UP FOR OUR NEWSLETTER

THE LATEST NEWS FROM TREE NEW MEXICO
All

Education

Trees

News

Staking Trees

Tree Stewards